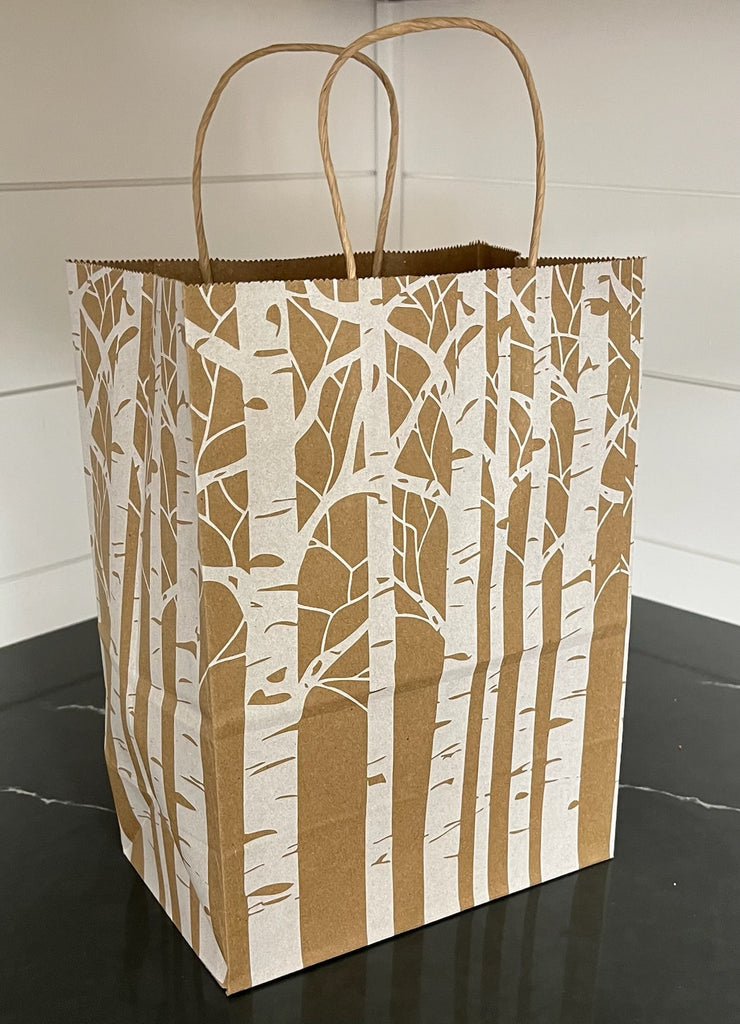 Bags Paper: Aspen Collection / Aspen Forest Design Natural Recycled Kraft Shoppers. Offered in Two Popular Sizes 8 x 4.75 x 10.25 and 16 x 6 x 12.
---
Exclusive to Front Range Packaging, LLC.  Enviromental Recycled Kraft Shoppers!
Our Own Artist Design Paper Shoppers. Same look as our very popular Poly Enviro-bags.  Strong Recycled Kraft Paper Shoppers with Aspen/White Birch Forest coverage around the entire shopping bag.
Collection compliments are enviro-poly bags.  Offered in Four Sizes.  See website for information.
These Designer Bags provide a Signature Look for your store.  Our own artist design exclusive only at FRP.
8 x 4.75 x 10.25 Packed 250  .44 each.     $110.50 cs of 250
16 x 6 x 12 Packed 250  .56 each.          $140.25 cs of 250