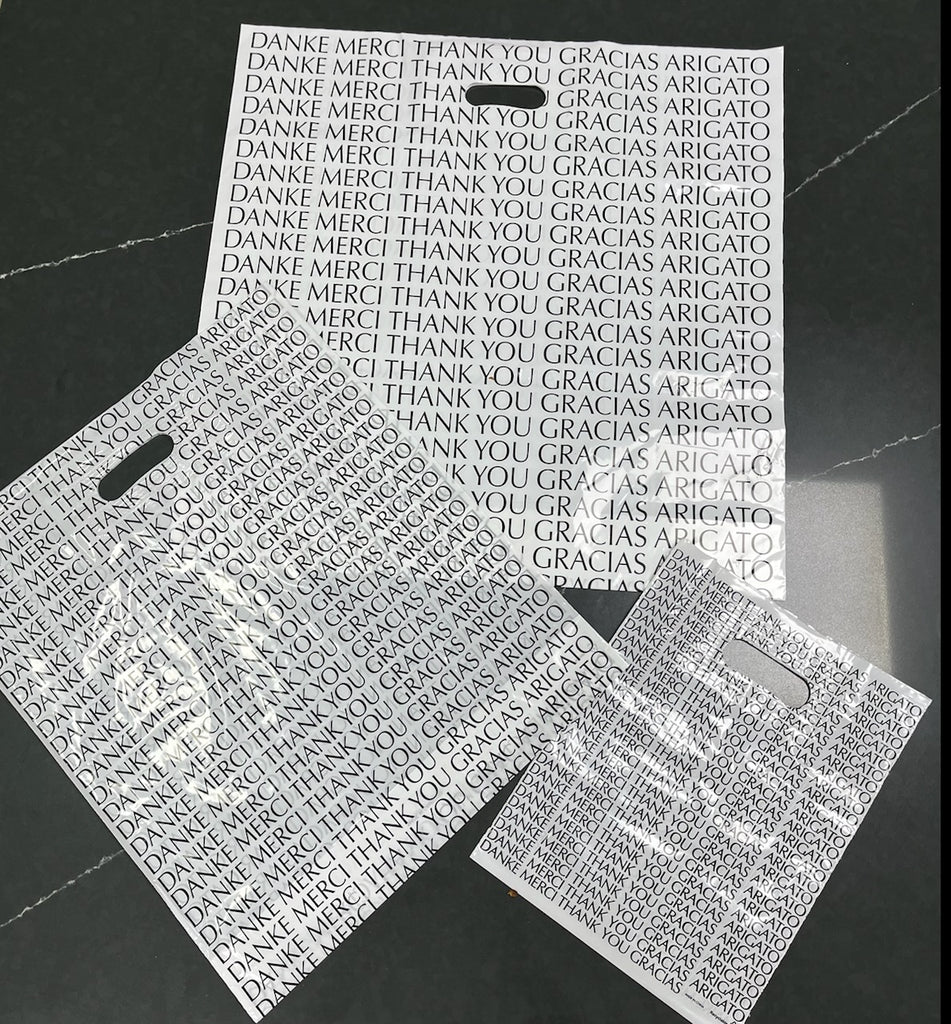 Bags Plastic: Plastic Designer "Thank You" Patch Handle Bags. Reinforced Handle for Strength Yet Inexpensive. Designer "Thank You" Print. Three Sizes.
---
Designer Print Bag for the cost of just a "Plain Old Bag".  We reinforced the handle to give strength to carry any store sale out the door.  
Our "Thank You" is shown in different languages.  Show your appreciation for their visit to your Retail Operation. 
 Offered in three most common Sizes: 
9 x 12 pk. 500. / 15 x 18 x 4 pk. 500 / 20 x 20 x 5  pk. 500.  
"Thank You" Scattered Printed in:  English/Spanish/French/German/Japanese