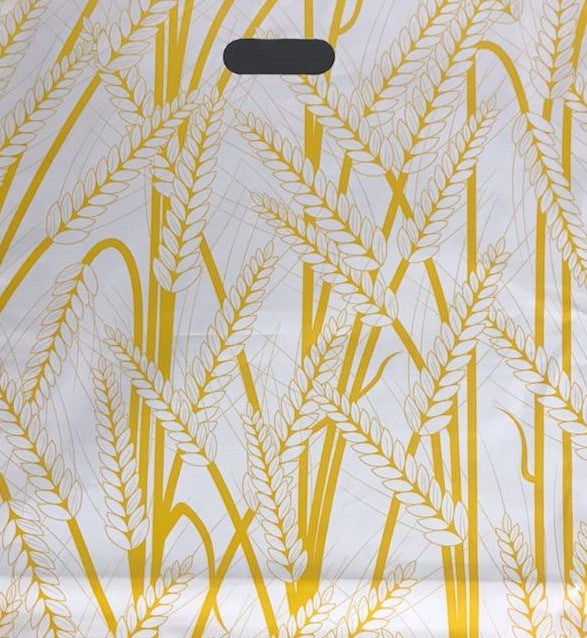 Bags Plastic: Plastic Designer Print Wheat Bags. American Made Die Cut Handle White Bags with Waving Golden Wheat Field on Two Sides. Offered in Two Sizes. 12 x 15 pk. 500 and 16 x 18 x 4 pk. 500.
---
Why give out just a plain old bag.......  Full Golden Wheat Designer Coverage on a Bright White 1.75 mil Poly Film Bag. These Bags provide a Value Added Presentation to your Store's Goods going out the Door. 
Popular sizes of 12 x 15 @ .15 ea. and 16 x 18 x 4 @ .22  both packed 500 to a case.  
American Made!