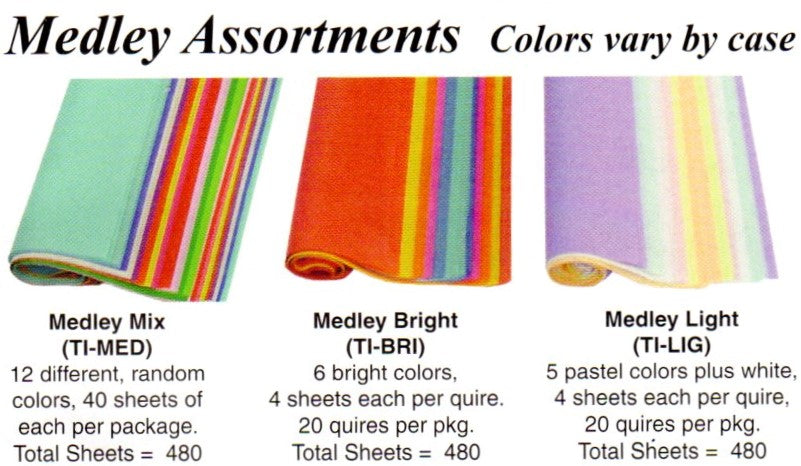 Satin Wrap Tissue: Random Color Assortments in One Pack! 3 Different Assortments. All Packs 480 Sheets Total. MADE IN U.S.A.
---
Unique Random Assortment of Bright Everyday (6 Colors) , Current Popular (20 Colors) and Mix Light Colors (12 Colors)  Total Mix of 480 Sheets in each Assortment. $29.75 / 480 sheets total.  Perfect to Accent your Bags or Boxes.  Note: Colors will vary by current trends in the industry. 
It's time to Spice up your Tissue Rack.   Great Value.