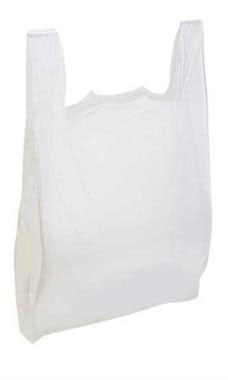 Bags Plastic: Plastic T-Shirt Design Bag. 12" x 7" x 23" White .06 mil. Great All-Purpose Retail Store Bag and Food Takeout. 6.9 Cents Ea.
---
This Strong Durable Bag is Design for Use in Food Takeout, Retail Gift and Apparel Stores.  
Very low price point at 6.9 cents each.  Heavier Than Your Standard Type of Bag.
Packed 500 or 1000