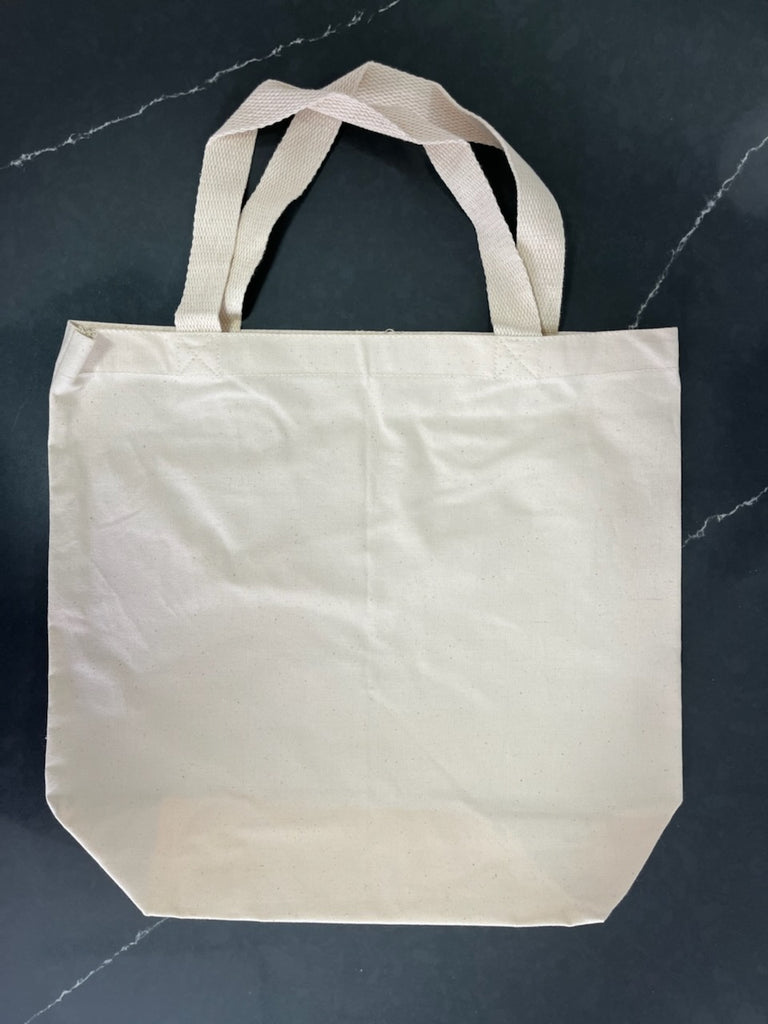 Bags Reusable: Reusable Tote Bags for Store Resale or Giveaway. Offered in Two Designs. Alternative to Paper or Plastic Bags.
---
High Quality Canvas Totes with Shoulder Straps. 
Offered in Heavy 11oz. White Canvas 15"x 16.5" x 3" (Bottom Gusset). 
Cost: $3.27 ea.  
Light Weight 6oz. White Cotton Canvas 15" x 16" 
Cost: $2.15 ea.  
CASE PACKED WITH 10 BAGS PER SIZE.

The Lightweight Cotton Bag lends toward Womens Boutiques & Kids Clothing.
The Heavy Tote great for Outdoors Stores or Stores with heavier resale items.