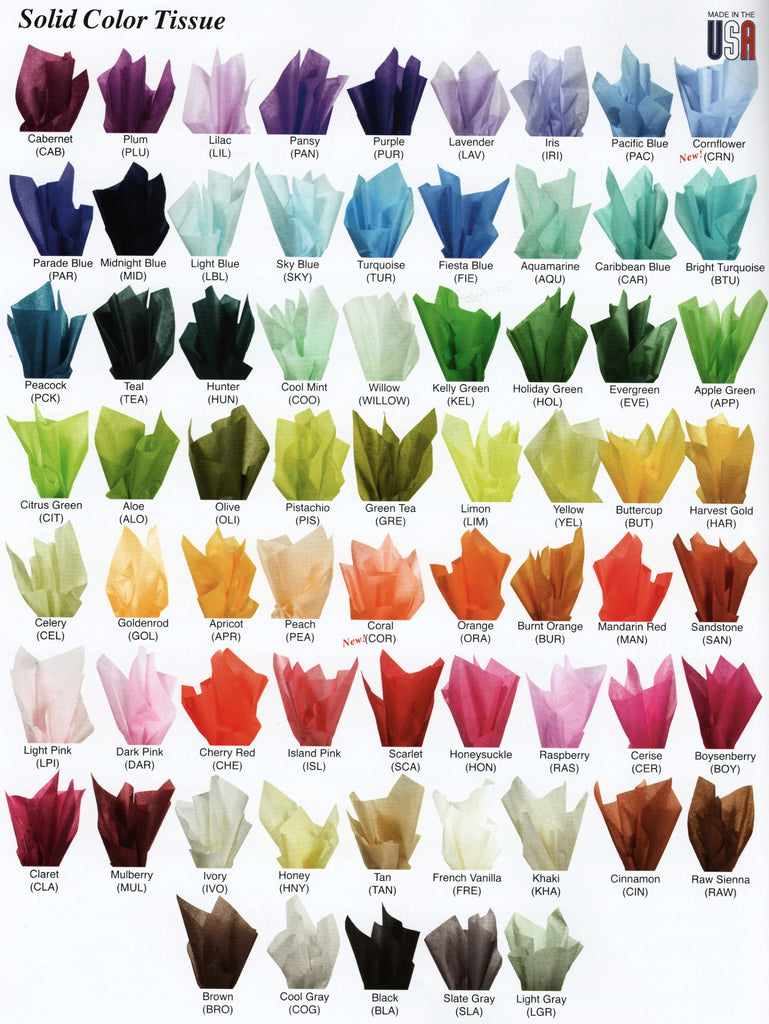 Satin Wrap Tissue: Color Tissue 480 sheets/ream. $39.95! Scroll over color chart to enlarge color palet. MADE IN U.S.A.
---
20 x 30  Sheets. 480 Sheets/Ream.  Popular Satin Wrap Tissue.  
Find color selection in drop down menu of colors. 
NOTE: A FEW COLORS SHOWN HAVE BEEN TEMPORY OUT OF STOCK. WILL NOT SHOW AS A SELECTION.